Life Lessons Galore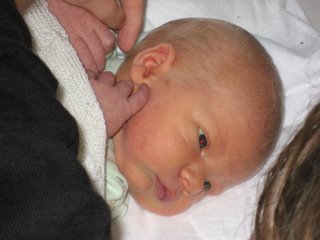 Okay, so my son, Jasper, was born September 28th. And everything changed.
Life, fragile and short, has no guarantees. There are no securities -- only possibilities. And so I realise -- again -- that what is holding me back, what is holding my business back, is, yup,
me
.
And that when I do what I've always done, I get the results I've always got. Small, incremental improvements. Which are great, of course. But are they enough?
So I think -- what is it I've never been brave enough to do -- advertising wise -- because I've feared I'd lose my money? And it isn't hard to think of a lot of things I've been wanting to try.
And I try one of those. Then this happens: